Store information
Mon: 10-2:30 (By appt only)
Tue: Closed
Wed: 10-6 (By appt only)
Thu: 9-4 (By appt only)
Fri: 10-6( By appt only)
Sat: 10-4 (By appt only)
Sun: 10-2 (By appt only)
After hour appointment can always be requested & will be given upon availability. 
Special Day Closings
We will be CLOSED on:
All Major Holidays (including Mother's Day)
Mon, June 14th- Wed, June 16th
Mon, July 12th- Thur, July 15th!
Sun, Sept 17th- Tues, Sept 21st!
We are currently NOT taking Walk-Ins at this time. You MUST schedule an appointment to try on or pick up gowns.Please fill out the appointment request form and/or call and  someone will be in touch with you. Please see our appointment request page for Covid protocol that will be in place until further notice. 
We also highly suggest following us on Facebook or Instagram for the most up-to-date information.  Thank you for your understanding. We appreciate your support of our small business now more than ever before. 
Driving Directions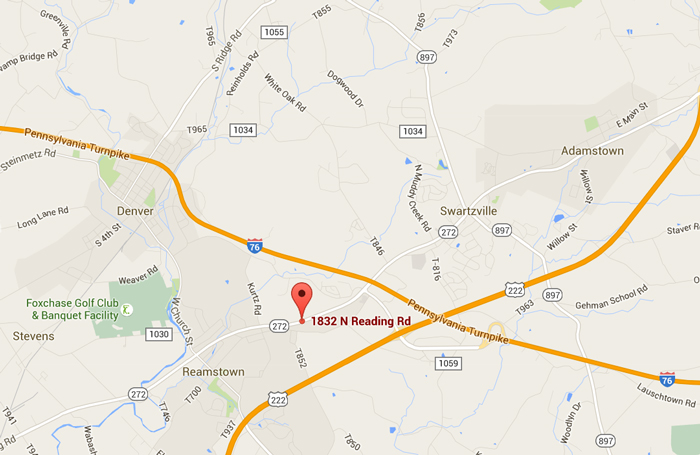 From New Holland take 322 West to 272 North. We are located approximately  0.4 miles across from Dollar General.
From Wyomissing take 222 South towards Lancaster. Take Denver Exit/PA Turnpike 272. Turn onto 272 South. We are located approximately 0.7 miles from last intersection.
From York take US Route 30 East towards 222 North. Take Denver/272/PA Turnpike Exit. Turn Left onto Pa 272 South. We are located approximately 0.7 from last intersection
Contact Form
Any Questions for us? Fill out the form below and we will be in touch as soon as possible. Please do not fill out this form to request an appointment. Go to the "Schedule an Appointment" page and fill out the form! ALL of our gowns that are in our shop can be previewed on our "Browse our Dresses" page as well.