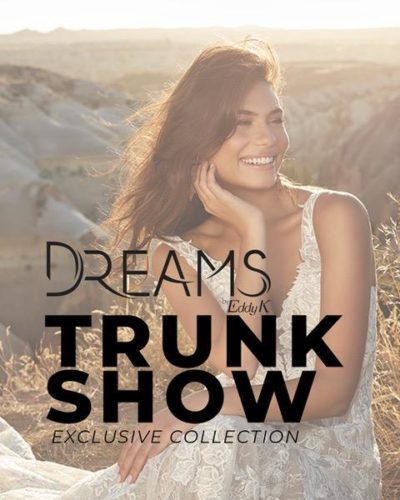 Save the date ladies for this amazing opportunity! We are currently taking appointment for this event on Friday Nov 13th-Sunday, Nov 15th.
A Trunk Show is a great time to go looking for your perfect wedding dress because the shop is going to have designs on hand that are not typically there. When the event is over, the gowns go back. These Eddy K gowns are brand NEW, not in stores yet!
To schedule, simply call us at 717-419-2119 or go to our "Schedule an Appointment" page and fill out the form! All of our Covid Guidelines are on that page as well.