Here's an excerpt of the article about Tiffany's Bridal Boutique posted on The Ephrata Review.
By Dena Reedy on February 3, 2016
Tiffany's Bridal Boutique sets grand opening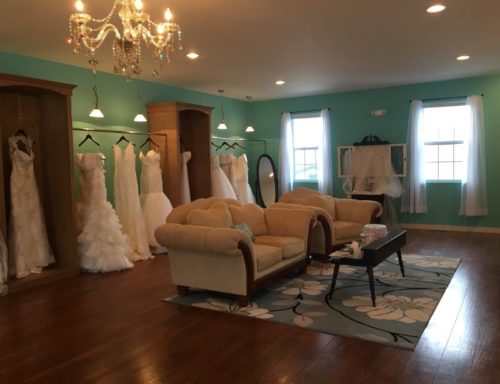 Finding that special wedding gown just got a little bit easier.
Tiffany's Bridal Boutique, located at 1832 N. Reading Road, Stevens, will hold its grand opening Saturday, Feb. 6, from 10 a.m. to 4 p.m.
The store, owned by Tiffany Rupert, will cater to brides and family and friends she brings along for the day.
"I will have coffee, tea, wine, or water for my guests," she said. "I also will have some finger foods on hand, courtesy of the bakery next door.
Rupert said finding a dress is a huge event for the bride and she plans to make it as special as she can.
"Since I require appointments to try on gowns, brides are going to have my full attention," she said.
Rupert said at the grand opening, any brides-to-be that make an appointment to try on gowns that day for a future date will receive a credit up to $100 to put toward accessories if they buy a dress at that appointment.
Read the full article on The Ephrata Review